Executive Certificate in Strategy and Innovation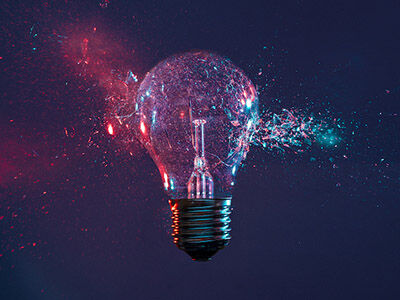 Tracks
Strategy and Innovation
Tracks
Strategy and Innovation
The insights, methods, and techniques that I have gained by attending MIT Sloan programs represent valuable tools for success in these turbulent market conditions. The experiences have also given me valuable opportunities to collaborate with forward-thinking executives from outside my industry.
—Mitra Best, U.S. Innovation Leader, PwC Innovation Office, Executive Certificate in Strategy and Innovation Holder
I'm not naïve about what my MIT Sloan Executive Certificates have done for me. In addition to the skills and frameworks you can acquire, it's important to realize that the reputation of MIT Sloan is very meaningful in the business world.
—Neil Ackerman, Head of Advanced Technologies, Global Supply Chain, Johnson & Johnson
Q&A with Nazly Granada, Marketing Manager at PepsiCo.
I truly believe in lifelong learning. Having updated knowledge to understand the impact of new technologies in society gives you the skills to implement changes rapidly. I have my MBA and several years of experience with global brands, so I have been looking for the next step in my education. . . The Executive Certificate in Strategy and Innovation was the obvious choice for me.
Participant Perspectives on MIT Sloan Executive Certificates
Learn about the experience of Chris Borkenhagen and Alina Echavarria with MIT Sloan Executive Certificates. These courses are a formal recognition of professional development and commitment to continuous learning. Pursuing an Executive Certificate allows executives to further their business knowledge and skills on a convenient, flexible schedule of their own design.
Davide Sartini engages MIT to help him prepare UNIFILL for the future
Davide Sartini is Vice President of Sales & Marketing at UNIFILL, a leader in the manufacturing of equipment for the production of single-dose containers (thermoforming technology) based in Italy, with offices in the United States, Germany, and China. Davide came to MIT Sloan Executive Education to learn and practice business frameworks that would be directly applicable to the company's "iGs" business model."
Previous
Next