Women's Leadership Program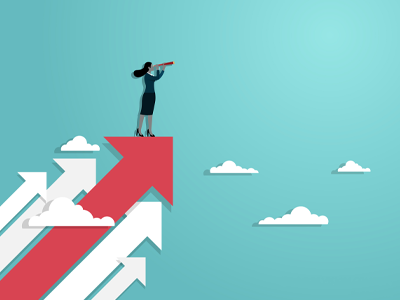 New Course
| Course Dates | Format | Location | Duration | Time Commitment | Price |
| --- | --- | --- | --- | --- | --- |
| Jun 24-27, 2024 | In Person | Cambridge, MA | 4 days | 8 hours/day | $8,700 |
Tracks
Management and Leadership
Certificate Credits
4.0 EEUs
Topics
- Negotiation & Communication
- Organizations & Leadership
- Strategy & Innovation
Course Highlights
Conducted over 4 days on the MIT campus
Led by women faculty and administrators and conducted in an energizing environment
Designed for a global cohort of ambitious, professional women
Participate in practical and action-oriented sessions that are grounded in the latest research on leadership, negotiation, and power
Earn a certificate of course completion from the MIT Sloan School of Management
Note: Apply and pay by 12/31/23 and receive the 2023 pricing of $7,900 when you use discount code WLP2023.
Featured Content
Why attend the Women's Leadership Program?
We continue to have too few women in the most senior roles in organizations across our economies, regardless of industry. Why? While women don't necessarily face significant barriers to enter the workplace, they most certainly face multiple obstacles when it comes to advancement. As women leaders, we can better ensure our success and that of other women, by understanding what often holds us back from gaining or maximizing power, how to claim that power authentically, and how to lead more effectively.
Led by renowned women faculty, this four-day learning journey on the MIT campus will help you deepen your leadership capabilities and provide you with critical mind-sets and skill sets essential for advancement. Informed by the latest research on leadership, negotiation, and power, the Women's Leadership Program will help you develop a plan for action and will give you the essential tools you need to implement it.
The course is conducted in an energizing, supportive environment and includes small group work and the opportunity for relationship building.
Course Experience
Day One begins by understanding what has led you to be the kind of leader and manager you are today and how you can be a more authentic leader based on your own background and values. The faculty then present a set of tools and techniques for overcoming what the research tells us holds women back in organizations—and for navigating worlds that are mostly designed by and for men. This will help you better understand the work for which you have both passion and skill, and which your organization values. Collectively, these tools and perspectives will also help you achieve the specific goal(s) you have set for yourself.
Day Two provides you with the opportunity to consider your network and the importance of your network to your success. We will diagnose your current network, assess its strengths and weaknesses, and develop strategies to fill gaps and reshape your network to meet your leadership goals. Faculty turn to the issue of power, explaining the four types of power, why women need all four in order to succeed, and offering tips and tools to help women gain power in meetings, conversations, and presentations. This leads to a session on how to communicate with impact, which leverages research on effective communication for leaders. Later, you'll join faculty for a fireside chat with a panel of esteemed women—MIT alum and women from within the faculty's own network—who have been highly effective at using their networks and different types of power in their own careers.
Day Three is an opportunity to learn and then practice how to deliver your message more effectively in audiences from five to five hundred. In this very practical, hands-on session, you will gain confidence in their ability to perform as a leader. And because communicating with impact won't always be enough to persuade people and achieve your goal, you will spend the afternoon exploring what the latest research teaches us about effective negotiation strategies, with a special focus on the key lessons for women—because they will sometimes be different from the key lessons for men.
Day Four is an opportunity to put your learning into action. You will prepare a plan and a pitch for how to achieve your goal, using the new tools and knowledge acquired during the course. The cohort will also give some thought to how power and influence can be used to change entire organizations—so that other women can benefit from these ideas as well and have a better chance of achieving their own goals. You will understand the factors that sometimes prevent this change from happening and how to avert those impediments. These final "commitment" exercises are proven to increase the chances that you will succeed in achieving the goals you set during the course.
Learn more about the in-person course experience.
Applying to the Course
We accept enrollments until the offering reaches capacity, at which point we will maintain a waitlist. Many of the courses fill up several weeks in advance, so we advise that you enroll as early as possible to secure your seat.
You can begin the application process by using the red 'Enroll Now' bar at the bottom of the screen.
Health and Safety
See our on campus healthy and safety policies.
Have Questions?
Contact us if you would like to speak with a program director or visit our Frequently Asked Questions page for answers to common questions about our courses.

Participants will return from the program with a realistic plan to achieve their specific goal and an understanding of:
What can often hold women back from gaining or maximizing power and how to overcome these issues
What got them here as leaders and how to use this to lead more authentically
How to build a more strategic network to support future goals
How to communicate with impact and own the room, focusing particularly on the aspects of this which women find most challenging
How to negotiate more effectively
Changes to make in their organization that help other women
Participants will have ample opportunity for networking and relationship building with peers, allowing for resource development that extends well beyond the scope of the four days.

Sample Schedule—Subject to Change
This program is ideal for women in mid- to senior-level positions who are either seeking a general management or C-suite role or looking to pursue other opportunities that would leverage their accumulated expertise, whether technical, financial, legal, or medical. These opportunities might include:
Taking on a larger role with a greater span of control and where their existing technical expertise will no longer be sufficient for success
Starting a new business venture
Joining a board of directors for the first time
The program is also designed to meet the needs of companies seeking new and better ways to support their high performing women professionals, generate more effective leaders, and build value for their organization.
We welcome applicants from a range of organizations including both public and private companies, not-for-profit organizations, venture capital and private equity funds, law practices, the medical profession, and healthcare industries.
| Course Dates | Format | Location | Duration | Time Commitment | Price |
| --- | --- | --- | --- | --- | --- |
| Jun 24-27, 2024 | In Person | Cambridge, MA | 4 days | 8 hours/day | $8,700 |
Tracks
Management and Leadership
Certificate Credits
4.0 EEUs
Topics
- Negotiation & Communication
- Organizations & Leadership
- Strategy & Innovation