Organizational Design for Digital Transformation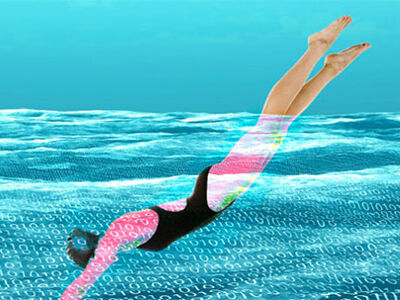 | Course Dates | Format | Duration | Time Commitment | Price |
| --- | --- | --- | --- | --- |
| Feb 14-Apr 2, 2024 | Self-Paced Online (date based) | 6 weeks | 6-8 hours/week | $2,800 |
| Apr 17-Jun 4, 2024 | Self-Paced Online (date based) | 6 weeks | 6-8 hours/week | $2,800 |
| Jun 19-Aug 6, 2024 | Self-Paced Online (date based) | 6 weeks | 6-8 hours/week | $2,800 |
See More Dates
Tracks
Strategy and Innovation
Digital Business
Certificate Credits
2.0 EEUs
Topics
- Digital Business & IT
- Organizations & Leadership
- Strategy & Innovation
Course Highlights
This course runs over 6 weeks with an estimated 6-8 hours per week of study time
This course is delivered in our Self-Paced Online format which enables you to participate at your own pace within weekly modules
You will learn through a variety of formats including: interactive videos, practice quizzes, presentations, assignments, and discussion forums
You will have access to a Success Adviser who will help you manage your time, and support you with any administrative or technical queries you might have
You will earn a certificate of course completion from the MIT Sloan School of Management
Course Snapshot
Why attend Organizational Design for Digital Transformation?
Developed by Faculty Director Jeanne Ross and her colleagues at MIT, this online course takes a deep dive into the five foundational dimensions of digital transformation. These key dimensions help organizations leverage the capabilities provided by technology.
As digital technologies continue to reshape industries, many companies are seeking large-scale digital transformation as a way to maximize results and get ahead of their competition. Enterprises are expected to invest nearly $2 trillion in digital transformation initiatives by 2022, yet research indicates that 70 percent of these initiatives will not reach their goals. To succeed in the digital economy, established businesses must develop and apply new technology and organizational capabilities.
"Being digital is not just introducing mobile apps for customers. It's taking advantage of the opportunity to redefine a business – and possibly even an industry," shares Jeanne Ross, Faculty Director of this program.
As one of the world's top researchers in the challenges faced by senior-level corporate executives in adapting to, and implementing, new information technology in their businesses, Ross takes a deep dive into the five key dimensions of digital transformation, and how successful transformation can occur when systematically driven. These five dimensions form the foundational design principles for organizations seeking to leverage new technologies for innovation. The program also explores how business leaders can influence their organizational mindset to change deeply held, traditional practices.
Learn more about the self-paced online experience.
Learn more about the GetSmarter course experience. Learn more about GetSmarter technical requirements.

Applying to the Course
Enrollment for this course is done through the GetSmarter website. You can begin the application process by using the red Enroll Now bar at the bottom of the screen and clicking on the "Go to GetSmarter Site" button.
Upon successful completion of your course, you will earn a certificate of completion from the MIT Sloan School of Management. This course may also count toward MIT Sloan Executive Certificate requirements.
With a focus on the importance of organizational design and the operational backbone of a business, Organizational Design for Digital Transformation explores the five key dimensions required for successful digital transformation. Through insights from MIT faculty, you'll learn the capabilities needed to succeed in the digital marketplace. Case studies from organizations that have successfully implemented digital transformation efforts will expose you to a variety of knowledgeable executives and thought leaders. Assess your own organization in the context of digital transformation, and formulate a practical road map to implement digital change in your business.
Sample Schedule—Subject to Change
Leaders across sectors who are eager to make digital transformation a strategic priority and optimize their digital business models. Mid, senior and top-level managers, including c-suites and other leaders can benefit from the opportunity to engage with industry experts within the MIT network, and learn to leverage an array of digital technologies in order to develop new value propositions for their customers.
GetSmarter™, a brand of 2U, Inc., partners with the world's leading universities to select, design and deliver premium online short courses with a data-driven focus on learning gain.
Technology meets academic rigor in our people-mediated model which enables lifelong learners across the globe to obtain industry-relevant skills that are certified by the world's most reputable academic institutions.
| Course Dates | Format | Duration | Time Commitment | Price |
| --- | --- | --- | --- | --- |
| Feb 14-Apr 2, 2024 | Self-Paced Online (date based) | 6 weeks | 6-8 hours/week | $2,800 |
| Apr 17-Jun 4, 2024 | Self-Paced Online (date based) | 6 weeks | 6-8 hours/week | $2,800 |
| Jun 19-Aug 6, 2024 | Self-Paced Online (date based) | 6 weeks | 6-8 hours/week | $2,800 |
See More Dates
Tracks
Strategy and Innovation
Digital Business
Certificate Credits
2.0 EEUs
Topics
- Digital Business & IT
- Organizations & Leadership
- Strategy & Innovation
Being given the right tools and the right mind-set for taking on the task of re-designing our organization has been really helpful and inspirational.
—Past Participant Tommy D.