Leading the AI-Driven Organization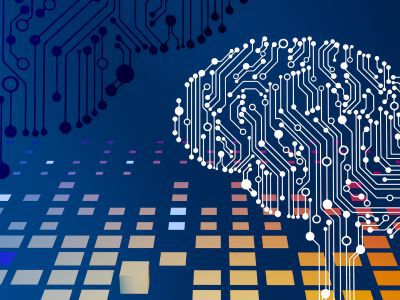 New Course
| Course Dates | Format | Location | Duration | Time Commitment | Price |
| --- | --- | --- | --- | --- | --- |
| Apr 22-26, 2024 | In Person | Cambridge, MA | 5 days | 8 hours/day | $12,500 |
| Nov 11-15, 2024 | In Person | Cambridge, MA | 5 days | 8 hours/day | $12,500 |
Certificate Credits
5.0 EEUs
Topics
- Digital Business & IT
- Organizations & Leadership
- Strategy & Innovation
Course Highlights:
A 5 day, in-person course that balances research-based insights and opportunities to apply them to unique business realities
Results in a blueprint for application of key elements of AI exploration, experimentation, and evolution in your organization
Counts toward the Executive Certificate in Digital Business
Confers a certificate of course completion from MIT Sloan Executive Education
Artificial intelligence (AI) has ushered in a transformative era for businesses, with profound implications across various sectors. Today, AI technologies are enabling companies to enhance decision-making through data-driven insights and predictive analytics, optimize operations for efficiency, and personalize customer experiences at unprecedented levels. However, AI also poses challenges, such as the need for ethical considerations, data privacy, and upskilling the workforce to harness AI's full potential. How can you ensure that you are equipped to lead AI initiatives effectively?
Leading the AI-Driven Organization lays out a clear path for navigating the transformative landscape of AI. It begins by defining and describing the current state of AI, tracing its evolution, and exploring what this means for you, your teams, and your organizations. You will acquire a comprehensive understanding of the AI continuum, which spans from basic AI concepts to advanced technologies like machine learning (ML), deep learning (DL), generative AI, and the journey towards artificial general intelligence (AGI).
A key objective of the course is to help you assess the profound impact of AI-related technologies on the future of work within your teams, organizations, and industries. You'll learn how to strategically apply AI technologies to create optimized value in your business operations. The course content and experience will emphasize an exploration and experiment-driven approach to accelerate AI-related innovation within your teams and organizations. You will also gain the ability to speak and communicate in a common AI/digital language, both internally and externally, enhancing your business networks' effectiveness.
Course Experience
This course is characterized by a commitment to an interactive and engaging learning experience. With a blend of crisp lectures, hands-on workshops (which will include building your own GenAI chatbot and training Machine Learning Models), group activities, and structured social interactions, faculty aim to maximize the value created during your time together.
Throughout the week, you will also work independently and in small groups to create a personalized AI playbook. Ample time will be dedicated to reflections on key learnings, capturing those takeaways in your playbook, and understanding how to apply these insights to your organization.
Join us in this course to unlock the full potential of AI in your senior executive role and drive innovation and growth in your teams and organizations.
Applying to the Course
We accept enrollments until the offering reaches capacity at which point we will maintain a waitlist. This course could fill up several weeks in advance, so we advise that you enroll as early as possible to secure your seat.
You can begin the application process by using the red Enroll Now bar at the bottom of the screen.
Health and Safety
See our on campus healthy and safety policies.
Have Questions?
Contact us if you would like to speak with a program director or visit our Frequently Asked Questions page for answers to common questions about our courses.
By the end of this five-day course, you will be able to:
Define and describe the reality of where we are with AI today, how we got here, and what this means for you and your organization
Assess the impact of AI-related technologies on your future work
Accelerate AI related innovation in your teams and organizations with an exploration and experiment driven approach
Speak and communicate a common AI / digital language throughout your internal and external business networks
Unify human and technology capabilities, such that they complement (rather than compete with) each other
Understand and apply key principles of AI organizational, workforce, and talent development
Generate ideas and create a roadmap to gain strategic advantage through the application of AI in your business

Sample Schedule—Subject to Change
This program is designed to prepare those with strategic decision-making responsibilities to effectively analyze, articulate, and apply key AI management and leadership insights in their work and that of their teams and organizations. It is particularly beneficial to those managing individuals and teams who are responsible for the design and delivery of AI and other transformative technology initiatives in any industry.
Regardless of whether you are currently in a technical or non-technical function, if you are looking to support your organization's digital transformation, or you want to build capability and confidence in applying generative AI in your work, this course is for you.
| Course Dates | Format | Location | Duration | Time Commitment | Price |
| --- | --- | --- | --- | --- | --- |
| Apr 22-26, 2024 | In Person | Cambridge, MA | 5 days | 8 hours/day | $12,500 |
| Nov 11-15, 2024 | In Person | Cambridge, MA | 5 days | 8 hours/day | $12,500 |
Certificate Credits
5.0 EEUs
Topics
- Digital Business & IT
- Organizations & Leadership
- Strategy & Innovation
Discover the Business Potential of Generative AI
Generative AI is revolutionizing the way we approach creativity, innovation, and problem-solving. It has the power to generate text, images, and code, opening up new frontiers in a multitude of fields. During this event, you will gain a comprehensive understanding of the capabilities of Generative AI and its vast potential to reshape industries, influence your business, and drive innovation.
Algorithmic Business Thinking: A Suitcase for Digital Destinations
In this article, we'll explore how Algorithmic Business Thinking, a concept I've created at MIT Sloan School of Management, enables us to create a common ground between computer science and business science where Executive Education can help organizations convert key challenges posed by digital transformation into opportunities for sustainable growth.
What is algorithmic business thinking?
What is algorithmic business thinking? According to Paul McDonagh-Smith, companies that want to keep pace with innovation need to understand what's behind the technology and translate that into practical opportunities for sustainable growth.
Previous
Next