Leading Strategic Change: How to Really Deliver the Shift Your Organization Needs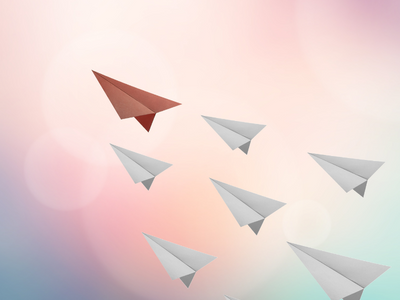 New Course
| Course Dates | Format | Location | Duration | Time Commitment | Price |
| --- | --- | --- | --- | --- | --- |
| Jun 10-14, 2024 | In Person | Cambridge, MA | 5 days | 4-8 hours/day | $10,500 |
Tracks
Management and Leadership
Certificate Credits
5.0 EEUs
Topics
- Negotiation & Communication
- Organizations & Leadership
- Systems Thinking
Course Highlights
Delivered in person over 4.5 days
Explains the four critical steps required to deliver strategic change and sustained performance improvement
Debunks existing advice on leading strategic change and provides a new, proven model for success
Engages participants in case studies, group work, and real-world examples
Results in an actionable, comprehensive plan for change that can be put into immediate practice
Confers a certificate of course completion from MIT Sloan Executive Education
Why attend Leading Strategic Change?
Many strategic change efforts fail, and almost all are harder to execute than they need to be. Why? And what can leaders do to increase the chances that their change effort is successful?
This new 4.5-day course explains the four critical steps required to deliver strategic change and sustained performance improvement. Centered around a proven but sometimes counter-intuitive change model, the course enables participants to work on their own strategic change throughout the week and to leave with a detailed plan that they can immediately put into practice. Led by renowned MIT faculty and thought leaders in organizational change, the course makes extensive use of case studies, table discussions, group work, and reflection.
The course is based on the "Step Up, Step Back" approach to leading strategic change, created by Dr. Elsbeth Johnson, the Faculty Director for this course. This approach requires leaders to step up and do more than they typically do in the early stages of the change and then do less than they typically do in its later stages. As a participant in Leading Strategic Change, you will also learn what's wrong with the existing advice we've given leaders about how to lead change and why many of our most common beliefs about change set up organizations, and the people in them, to fail.
You will receive a copy of Dr. Johnson's book at the start of the course.
During this week-long course you will:
Share your own change project that you will use as your work example during the course
Write a "change narrative" to clearly communicate why the change is needed and why now
Understand why "quick wins," although popular, are often toxic to fundamental strategic change and the investment J-curves on which it depends
Learn how to align your organizations and teams around your change effort
Understand what you need to do and need to avoid in order to sustain the change that you've started, including how to remain focused and consistent about the change until it's done.
Course Experience
Through lectures, case studies, hands-on activities, and conversations with senior practitioners, you'll learn a set of tried-and-true tools and techniques for generating creative solutions to organizational challenges.
This course includes the opportunity for you to apply new frameworks immediately to your own products or services to generate immediate results for your business.
Learn more about the in-person experience.
Applying to the Course
We accept enrollments until the offering reaches capacity, at which point we will maintain a waitlist. Many of the courses fill up several weeks in advance, so we advise that you enroll as early as possible to secure your seat.
You can begin the application process by using the red 'Enroll Now' bar at the bottom of the screen.
Please note, applications close one week prior to course start date.

Health and Safety
See our on campus healthy and safety policies.
Have Questions?
Contact us if you would like to speak with a program director or visit our Frequently Asked Questions page for answers to common questions about our courses.

Note: This is not a strategy course. Instead, you will learn how to deliver the change you have identified for your organization. This change should not incremental but a fundamental pivot in what your organization does or how it does it.
Participants will leave this course with:
An understanding of the critical stages required to successfully lead a strategic change effort—and what each of these stages requires from leaders
Insight into what is likely to derail the change and how to manage these potential pitfalls
A clear, concrete, step-by-step action plan to set up the change—and those tasked with delivering it—for success
Sample Schedule—Subject to Change
This course is designed for mid- to senior-level executives tasked with leading strategic change in their organization and/or leading teams responsible for implementing change efforts. Participants should arrive with the change they want to focus on for the duration of the course. If you are about to kick off a strategic change and want to get it right, if your current change effort is not working and you need to get it back on track, or if your organization has a history of short-lived change and you need to do it differently this time, this course is for you.
| Course Dates | Format | Location | Duration | Time Commitment | Price |
| --- | --- | --- | --- | --- | --- |
| Jun 10-14, 2024 | In Person | Cambridge, MA | 5 days | 4-8 hours/day | $10,500 |
Tracks
Management and Leadership
Certificate Credits
5.0 EEUs
Topics
- Negotiation & Communication
- Organizations & Leadership
- Systems Thinking