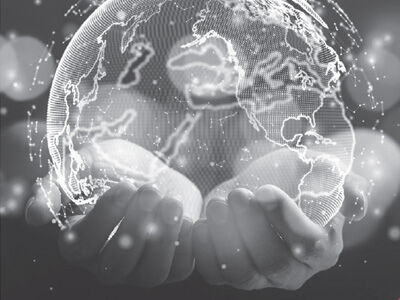 New Course
| Course Dates | Format | Location | Duration | Time Commitment | Price |
| --- | --- | --- | --- | --- | --- |
| Oct 29, 2023-May 24, 2024 | In Person | Cambridge, Singapore, and Barcelona | 7 months | 3 one-week modules | $52,000 |
Tracks
Management and Leadership
Certificate Credits
8.0 EEUs
Topics
- Global Economics & Markets
- Organizations & Leadership
- Strategy & Innovation
Course Highlights
Offered jointly with IESE and takes place in person on the IESE campus in Spain, in Singapore, and on the MIT campus in Cambridge, MA (see the course offering dates for locations)
Exclusively Designed for Senior Leaders
Analyze a business challenge specific to your organization and gain invaluable feedback and support from expert peers
Insightful and energizing modules in Cambridge, Singapore, and Barcelona will give you a stronger grasp of the issues facing your company
Expand your network and learn from top-level peers in an invigorating multicultural forum
Why attend the Global CEO Program
As a CEO, you build your legacy by mapping out your company's course, charting its strategy, and fostering a culture guided by clear objectives and a shared mission. Today's global, interconnected world calls for senior leaders who are uniquely attuned to the economic currents and market shifts that could advance — or undermine — their firm's long-term sustainability. The Global CEO Program has been designed and developed for leaders like you. It will enhance your strategic vision and equip you with new tools to better navigate disruptive trends that could impact your business. By merging the expertise of two top business schools and three global venues, the program delivers a singular learning experience like no other. The modules in Cambridge, Singapore, and Barcelona will give you a stronger grasp of the issues facing your company.

Course Experience
The Global CEO Program has been run since 2011 by IESE Business School in partnership with other leading business schools from around the world. Starting with this 2023–2024 edition, the program will be offered as a powerful alliance between IESE and the MIT Sloan School of Management, two of the world's most renowned institutions of higher learning for global business executives.
The Global CEO Program includes three one-week residential modules on three continents: North America, Asia and Europe.
Oct 29-Nov 3, 2023 - MIT Sloan - Cambridge, MA
Jan 21-26, 2024 - Singapore
May 19-24, 2024 - IESE Business School - Barcelona, Spain
The case method, interactive lectures, workshops, group discussions, study groups, and CEO panels will all stimulate actionable insights that you can immediately apply at work. You'll analyze a business challenge specific to your organization and gain invaluable feedback and support from expert peers.
Upon completion of the Global CEO Program, participants become Alumni of IESE Business School and receive a co-branded program completion certificate from IESE and MIT Sloan Executive Education. They also receive an MIT Sloan Executive Certificate in Management and Leadership and earn 8 Executive Education Units (EEUs) towards the MIT Sloan Advanced Certificate for Executives (ACE).
Learn more about the MIT Sloan session in-person course experience.
Health and Safety
See our on campus healthy and safety policies.
Applying to the course
Applications are accepted throughout the year, but should be received before September 1, 2023. The Admissions Committee, representatives from IESE and MIT Sloan, thoroughly reviews all applications. Due to class-size constraints and the need to maintain a balanced mix of professional profiles, it is possible that even highly qualified applicants may not be admitted. Candidates may apply directly through the IESE site here.
Global exposure for a global impact
Insightful and energizing modules in Cambridge, Singapore, and Barcelona will give participants a stronger grasp of the issues facing their companies.
Systems Thinking – Heighten your decision-making skills with an integrative approach to understanding and solving complex business problems
Innovation Mindset – Think like an entrepreneur to identify relevant trends and better leverage technology, resources, and talent.
Communication – Clearly articulate and communicate your corporate purpose and vision, and ensure that it underscores everything you do.
Change Management - Drive change in your organization to improve systems, processes, and outcomes.
Emerging Technologies – Understand the strategic implications of digital disruption, develop crucial capabilities, and future-proof your business model.
Negotiation and Influence -- Balance the needs of your stakeholders, from investors to employees and customers.
Self-Leadership – Lead with integrity through self-awareness, emotional and social intelligence, inclusion, listening, empathy, and learning agility.
Building a Legacy – Work with your senior team to ensure your organization's long-term sustainability and success.
Practical Application to Real-World Challenges
In the spirit of MIT's Mens et Manus motto (mind and hand), participants in the program will have the opportunity to apply their learning to a real business challenge specific to their organization and gain invaluable feedback and support from expert peers.
Sample Schedule—Subject to Change
The Global CEO Program is designed for top-tier business leaders including board members, C-suite executives, presidents, and chief decision makers. Participants have an average of 20 years of experience in senior management roles, and reflect a diversity of sectors, profiles, and cultural backgrounds.
Typical roles include:
Board Member
CEO
Chief Financial Officer
Chief Marketing Officer
Chief Operating Officer
Chief Technology Officer
Managing Director
Managing Partner
Owner
Regional President
| Course Dates | Format | Location | Duration | Time Commitment | Price |
| --- | --- | --- | --- | --- | --- |
| Oct 29, 2023-May 24, 2024 | In Person | Cambridge, Singapore, and Barcelona | 7 months | 3 one-week modules | $52,000 |
Tracks
Management and Leadership
Certificate Credits
8.0 EEUs
Topics
- Global Economics & Markets
- Organizations & Leadership
- Strategy & Innovation
The Global CEO Program was an investment in my future that helped me analyze issues from a new perspective. I highly recommend the program, especially for executives who lead businesses that seek to transform or transition their scope of operations.
—Syed S.
The attraction of the program is the chance to meet so many different people from different industries and regions. You learn so much from the questions you are asked. And from the insights that your peers provide. It's a truly enriching experience.
—Olusola D.