Embracing the Unexpected: Creative Transformation Amid Rapid Change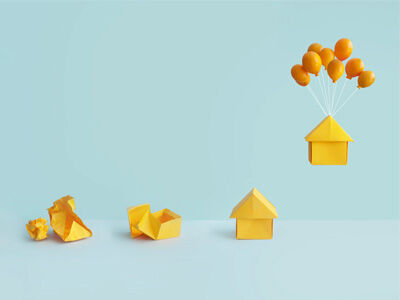 New Course
| Course Dates | Format | Location | Duration | Time Commitment | Price |
| --- | --- | --- | --- | --- | --- |
| Oct 10-11, 2023 | In Person | Cambridge, MA | 2 days | 8 hours/day | $4,900 |
Tracks
Strategy and Innovation
Certificate Credits
2.0 EEUs
Topics
- Digital Business & IT
- Organizations & Leadership
- Strategy & Innovation
Course Highlights
Develop a mindset and a skillset for embracing uncertainty—including the duality and paradox that accompany organizational transformation—in a rapidly evolving AI-driven world
Learn through a combination of theoretical frameworks built from diverse research interviews and case studies, interactive exercises, and hands-on applications
Gain valuable insights into the skills and strategies required to make a shift in strategic gears and processes by building a believable framework for the future, leveraging exponential technologies to co-create that future, unlocking deeper elements of an organization's creative potential, and crafting short-term results that compound into extraordinary long-term gains
Confers a certificate of course completion from the MIT Sloan School of Management
Is your organization prepared for the unexpected? Can it be? In the face of uncertainty, can you inspire others to make investments, take risks, and create sustainable value for the future?
The ability to navigate rapid, unpredictable, and exponential change is crucial for success. But embracing the unexpected is more than just a survival strategy—it's a conduit to innovation and growth. This course offers a transformative learning experience that empowers individuals and organizations to harness creative solutions to significant challenges in the face of uncertainty.
Guided by MIT Sloan innovation expert Hal Gregersen and Pixar co-founder Ed Catmull, this unique new course leverages insight from their research interviews and diverse case studies to explore the leadership mindset and system level actions required to tackle large scale challenges and catalyze a believable framework for the future—a future state that cannot be realized without years of sustained effort so that compounding growth occurs across an entire ecosystem.
Through a combination of theoretical frameworks, practical case studies, interactive exercises, and hands-on applications, you will gain valuable insights into the mindset and strategies required to navigate uncertainty, respond to short- and long-term challenges simultaneously, and leverage creativity as a catalyst for organizational transformation.
You will also learn from successful companies like DeepMind, Intrinsic Robotics, NVIDIA, Patagonia, and Pixar that have translated long-term intent systematically and broadly across the organization to make consistent, compounding, short-term progress.
Key topics covered in the course include:
Seeing and understanding the hidden dynamics of rapid and exponential change
Developing a mindset and a skillset for embracing uncertainty—including the duality and paradox that accompany organizational transformation
Identifying and leveraging creative opportunities amid disruption
Kickstarting productive power cycles across ecosystems
Harnessing humans and technology to drive creative transformation
Building strategies for managing change in turbulent times
Upon completing the course, you will have examined and experimented with the mindsets, frameworks, and tools necessary to embrace the unexpected more effectively and to unlock your organization's creative potential more successfully in the face of rapid change.
What makes this course unique?
Participants will also benefit from the opportunity to learn about key dynamics and real-world events at creative companies that have made and continue to make an outsized impact in the world.
Applying to the course
We accept enrollments until the offering reaches capacity, at which point we will maintain a waitlist. Many of the courses fill up several weeks in advance, so we advise that you enroll as early as possible to secure your seat.
You can begin the application process by using the red 'Enroll Now' bar at the bottom of the screen.
Health and Safety
See our on campus healthy and safety policies.
Have questions?
Contact us if you would like to speak with a program director or visit our Frequently Asked Questions page for answers to common questions about our courses.
You will leave with course with a deeper understanding of:
How to become a challenge-driven leader and organization
How to craft—and recraft—Believable Frameworks for the Future
What exponential processes are and/or how they will influence your progress on this Framework—and how to identify them
How compounding contributions of past infrastructure, exponential technologies, power cycles, and ecosystems shape and guide your current efforts
How to shift from an exponential thinking bias to a guided compound growth strategy and action plan
How to see more deeply the dynamic tensions within complex systems—and how to manage them as forces for making progress on your biggest challenges
"In a rapidly evolving AI-driven landscape, executives grapple with pursuing large-scale changes to stay ahead of the curve. In this course we leverage insight from dozens of interviews and case studies across the world to master the mindset and skillset required for embracing the unexpected —including the duality and paradox that accompany transformation. We explore how to make a courageous shift in strategic gears and processes by building a believable framework for the future, leveraging exponential technologies to co-create that future, unlocking deeper elements of an organization's creative potential, and crafting short term results that compound into extraordinary long term gains." - Hal Gregersen
Sample Schedule—Subject to Change
This course has been developed for senior leaders and professionals who are:
Willing to taking a hard look at how their teams and organizations operate today and are committed to creating a fundamentally different approach in the next decade
Responsible for reshaping the direction of their organizations and interested in leveraging rapidly changing technologies to make that a reality
Curious about rethinking their role as a leader and understanding how to become more challenge-driven
Committed to their own creative transformation as well as that of their teams and organizations
Aware that they have been wrong before and will be wrong again as a path to meaningful progress
The course is also relevant for recent MBA graduates and other high-potential managers as they lay the foundation, in how they think and act, for their futures. Learning how to embrace the unexpected effectively —including the duality and paradox that accompany transformation – is much more than a single course; it's a lifelong quest that paves a powerful path for creating and recreating meaningful value in companies and communities around the world.
| Course Dates | Format | Location | Duration | Time Commitment | Price |
| --- | --- | --- | --- | --- | --- |
| Oct 10-11, 2023 | In Person | Cambridge, MA | 2 days | 8 hours/day | $4,900 |
Tracks
Strategy and Innovation
Certificate Credits
2.0 EEUs
Topics
- Digital Business & IT
- Organizations & Leadership
- Strategy & Innovation