Digital Marketing Analytics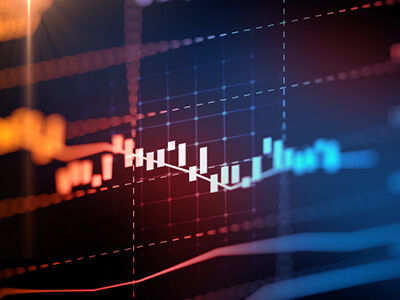 | Course Dates | Format | Duration | Time Commitment | Price |
| --- | --- | --- | --- | --- |
| Feb 21-Apr 9, 2024 | Self-Paced Online (date based) | 6 weeks | 6-8 hours/week | $2,800 |
| May 1-Jun 18, 2024 | Self-Paced Online (date based) | 6 weeks | 6-8 hours/week | $2,800 |
| Jun 19-Aug 27, 2024 | Self-Paced Online (date based) | 6 weeks | 6-8 hours/week | $2,800 |
See More Dates
Certificate Credits
2.0 EEUs
Topics
- Marketing
- Strategy & Innovation
- Business Analytics
Course Highlights
This course runs over 6 weeks with an estimated 6-8 hours per week of study time
This course is delivered in our Self-Paced Online format which enables you to participate at your own pace within weekly modules
You will learn through a variety of formats including: interactive videos, practice quizzes, presentations, assignments, and discussion forums
You will have access to a Success Adviser who will help you manage your time, and support you with any administrative or technical queries you might have
You will earn a certificate of course completion from the MIT Sloan School of Management
Course Snapshot
Why attend Digital Marketing Analytics?
This program provides you with an overview of the best approaches and practices in digital marketing measurements and analysis, and offers an understanding of how these tools can be integrated to inform strategic direction.
New digital technologies have fundamentally reshaped marketing theory and practice over the last decade and have led to a drastic shift in the quality and quantity of information we are able to store, access, and analyze. With this proliferation of data has come an increasing need for many businesses to better understand and react to various consumer patterns, as well as evolve the way they measure, plan, and implement their marketing activity. As such, there's been a growing demand for skilled marketing analysts who are equipped to ensure optimal return on investment (ROI) for marketing spend and to deliver valuable insights that drive better customer service.
This online program will expose you to expert instruction from Sinan Aral, David Austin Professor of Management at the MIT Sloan School of Management, who currently leads our in-person program, Digital Marketing and Social Media Analytics.

Learn more about the self-paced online experience.
Learn more about the GetSmarter course experience. Learn more about GetSmarter technical requirements.

Applying to the Course
Enrollment for this course is done through the GetSmarter website. You can begin the application process by using the red Enroll Now bar at the bottom of the screen and clicking on the "Go to GetSmarter Site" button.
Upon successful completion of your course, you will earn a certificate of completion from the MIT Sloan School of Management. This course may also count toward MIT Sloan Executive Certificate requirements.
In this course you will:
You'll gain hands-on experience in the application of analytics tools and techniques, to real-world marketing problems. You'll also learn to create a predictive model using analytics tools and be equipped to recommend ROI optimization strategies from data collected through attribution modeling and A/B and multivariate experimentation. You'll learn how analytics-based marketing is used to improve ROI for marketing campaigns and will navigate the latest applications of artificial intelligence (AI), machine learning, and predictive modeling within the context of marketing analytics.
Sample Schedule—Subject to Change
Marketing analytics is a field that should transcend the functional boundaries within the profession of marketing and, as such, would be of value and interest to almost anyone working within, or wanting to work within, a marketing-related role. If your business would benefit from an increased ability to measure, analyze, optimize, and increase digital marketing ROI, this digital marketing analytics program is for you.

This online program is designed to give you the opportunity to close the gaps in your analytical knowledge and skills. If you're involved in the field of marketing, this program will help to supplement your level of expertise and offer an opportunity for career growth, or increase your attractiveness to potential employers. If you're the owner of a small business, this program aims to help develop your ability to generate sales and improve revenue. This program is also aimed at validating the skills of established marketing professionals with an MIT Sloan certificate of completion.

We do not recommend this program to past participants of Digital Marketing and Social Media Analytics unless you are looking for a refresher.
GetSmarter™, a brand of 2U, Inc., partners with the world's leading universities to select, design and deliver premium online short courses with a data-driven focus on learning gain.
Technology meets academic rigor in our people-mediated model which enables lifelong learners across the globe to obtain industry-relevant skills that are certified by the world's most reputable academic institutions.
| Course Dates | Format | Duration | Time Commitment | Price |
| --- | --- | --- | --- | --- |
| Feb 21-Apr 9, 2024 | Self-Paced Online (date based) | 6 weeks | 6-8 hours/week | $2,800 |
| May 1-Jun 18, 2024 | Self-Paced Online (date based) | 6 weeks | 6-8 hours/week | $2,800 |
| Jun 19-Aug 27, 2024 | Self-Paced Online (date based) | 6 weeks | 6-8 hours/week | $2,800 |
See More Dates
Certificate Credits
2.0 EEUs
Topics
- Marketing
- Strategy & Innovation
- Business Analytics
This course helped me understand how to leverage data to uncover actionable insights in a digital marketing context.
—William B.