Data-Driven Teams: The Art and Science of Winning
| Course Dates | Format | Duration | Time Commitment | Price |
| --- | --- | --- | --- | --- |
| Apr 29-May 1, 2024 | Live Online | 3 days | 4.5 hours/day | $4,500 |
Tracks
Management and Leadership
Certificate Credits
2.0 EEUs
Topics
- Organizations & Leadership
- Strategy & Innovation
- Business Analytics
Course Highlights
Helps participants use data to assess their team's current strengths and weaknesses, identify gaps that need to be filled, and design a system that puts their team in a position to succeed
Includes a hands-on data workshop focused on the application of concepts and tools to each participant's real-world context and challenges
Taps into best practices from the sports industry's analytics revolution
Confers a certificate of course completion from the MIT Sloan School of Management
Course Details
Every executive, regardless of their industry, is trying to build a winning team; one that can deliver results in high pressure situations, again and again, despite competition and external market forces. As we endeavor to build such teams, lead them through adversity, and sustain wins over the long term, we can look to superior sports teams for inspiration and answers.
Data-Driven Teams: The Art and Science of Winning examines how high-performing teams differ from their competitors across four main dimensions: talent, system, leadership, and culture. Drawing on best practices from the sports industry, this new course explores how data can be applied across each of these factors, from identifying talent to measuring your team's culture.
Through classroom discussions, guest lectures, and project work, you will learn how to:
Identify and evaluate talent
Design a system that maximizes the potential of the talent on your team
Optimize your system to win more consistently
Make winning a more replicable outcome for your teams
Upon successful completion of your course, you will earn a certificate of completion from the MIT Sloan School of Management. This course may also count toward MIT Sloan Executive Certificate requirements.
Guest Speakers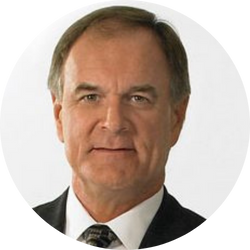 Brian Billick
Brian Harold Billick is an American former football coach and commentator. He is currently an Offensive Analyst and advisor to Herm Edwards for Arizona State football. He was the offensive coordinator for the Minnesota Vikings from 1994 to 1998; the team broke the NFL scoring record in the 1998 season. He is best known for leading Baltimore Ravens to its first 'Super Bowl XXXV' victory. In his recent book, The Q Factor, Billick takes the highly promising 2018 NFL quarterback Draft class - the most touted class since 2004 (Manning, Roethlisberger, Rivers) and 1983 (Elway, Kelly, Marino) - and measures the top five quarterback picks to gauge how, why, and if they succeed.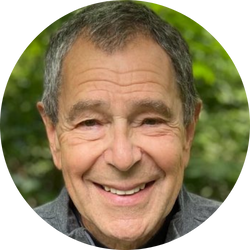 James Dale
James Dale is the former president and CEO of advertising agency W.B. Doner & Co., whose clients included British Petroleum, Chiquita, Coca Cola, John Hopkins University, and the Baltimore Sun. The cowriter of The Q Factor as well as Bullies, Tyrants, and Impossible People: How to Beat Them Without Joining Them, among other books, Dale is the co-founder of the business consulting firm Richlin/Dale LLC. He lives in Maryland with his wife and they are the parents of three children.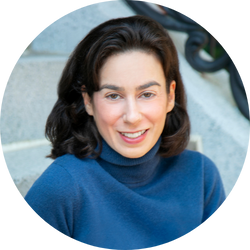 Shira Springer
Shira Springer is a journalist and lecturer at MIT Sloan and Boston University. She teaches leadership communication at Sloan and courses focused on journalism and non-fiction storytelling at BU. She writes regular columns on women in sports for the Sports Business Journal and contributes feature stories to a variety of national publications.
As a Globe staff writer, Springer reported extensively on the Boston Marathon bombings and shared in the paper's 2014 Pulitzer Prize for that coverage. She's also covered all four major Boston professional teams, the NBA Finals, World Series, Super Bowl, Stanley Cup Final, and the Winter and Summer Olympics, and she served as the Globe's Celtics beat writer for seven years. Her stories on the Celtics and the NBA, as well as the larger sports world, earned national awards for investigative journalism, breaking news and feature writing. Her radio storytelling for NPR and NPR affiliate WBUR won national awards for sports reporting and narrative sports features. Springer wrote about the 1936 Berlin Olympics for The New York Times best seller "Upon Further Review: The Greatest What-Ifs in Sports History" (2018, Hachette Books/Twelve). She also contributed to the essay collection "Our Boston: Writers Celebrate the City They Love" (2013, Houghton Mifflin Harcourt). In collaboration with colleagues at MIT Sloan, she's co-authored two business case studies on the National Women's Soccer League. (May 2021 and April 2022, MIT Sloan School of Management).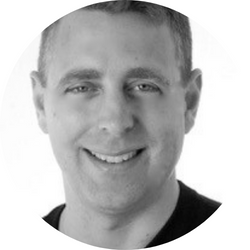 Ben Alamar
Benjamin Alamar has been a leader and innovator in the data science and sports analytics space for over 15 years. He has developed cutting edge analytic tools and built analytics teams for numerous organizations including ESPN, the Oklahoma City Thunder, Cleveland Cavaliers, and StubHub. His work includes innovative models that have informed decisions on both the sport and business side of organizations, building high performing teams that work in partnership with decision makers, and working with top level executives to effectively incorporate data and analytics into the decision making process - including developing a pioneering workshop for executives at StubHub on data in decision making. He also has a distinguished teaching career that includes courses at Columbia, MIT, University of San Francisco, and George Washington University. He has published numerous research studies in sports analytics and has written on sports analytics for outlets such as ESPN, Analytics Magazine, and the Wall Street Journal. Additionally, he is the founding editor of the Journal of Quantitative Analysis in Sports, the first peer-reviewed academic journal for research in sports analytics.
Course Experience
Learn more about the live online experience.
Learn more about the in-person experience.
Applying to the Course
We accept enrollments until the offering reaches capacity at which point, we will maintain a waitlist. Many of the courses fill up several weeks in advance, so we advise that you enroll as early as possible to secure your seat.
You can begin the application process by using the red 'Enroll Now' bar at the bottom of the screen.
Health and Safety
See our on campus healthy and safety policies.
Have Questions?
Contact us if you would like to speak with a program director or visit our Frequently Asked Questions page for answers to common questions about our courses.
We are retiring Analytics Management: Business Lessons from the Sports Data Revolution. You may be interested in this new course that will focus on how to create winning teams through analytics.
Participants of this course will learn:
Why teams win and how high-performing teams differ from their competitors
A data-driven approach to talent identification and evaluation
Techniques to measure your current team's talent base relative to your business needs
How to design a system that maximizes the potential of the talent on your team
Mechanisms for feedback and iteration to continuously improve your team's system
The role of the leader in fostering a winning culture over the long-term
Techniques to better define and optimize your team's culture
Data-informed insights on how to optimize your system to win more consistently
You will also actively engage in action-learning exercises that will help you apply the concepts and tools to your own team.
Upon successful completion of your course, you will earn a certificate of completion from the MIT Sloan School of Management. This course may also count toward MIT Sloan Executive Certificate requirements.
Sample Schedule—Subject to Change
This course is designed for senior leaders in any industry who seek to build, lead, or enhance the performance of teams. If you are interested in learning how data and system design can help your team win consistently over time, then this course is for you.
| Course Dates | Format | Duration | Time Commitment | Price |
| --- | --- | --- | --- | --- |
| Apr 29-May 1, 2024 | Live Online | 3 days | 4.5 hours/day | $4,500 |
Tracks
Management and Leadership
Certificate Credits
2.0 EEUs
Topics
- Organizations & Leadership
- Strategy & Innovation
- Business Analytics