Businesses for Inclusive Local Thriving Lab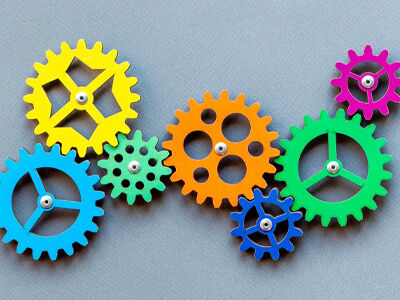 New Course
| Course Dates | Format | Duration | Time Commitment | Price |
| --- | --- | --- | --- | --- |
| Mar 18-Jun 11, 2024 | Blended | 3 months | 4-8 hrs/day in person + 2 hrs/wk online | $13,000 |
Tracks
Management and Leadership
Certificate Credits
6.0 EEUs
Topics
- Organizations & Leadership
- Strategy & Innovation
- Systems Thinking
Course Highlights
This course runs over thirteen weeks with an estimated 6–8 hours per week of learning and activities to apply course concepts to existing work priorities
This course is delivered in a hybrid model with two in-person sessions on the MIT Sloan campus in Cambridge, MA; the remaining sessions will be online
Participants will define and advance a performance goal that is aligned with their existing priorities and represents a challenge for their organization and for themselves personally
Participants will have access to an MIT faculty member and coach to support them in accomplishing their course objectives, plus support from MIT Sloan Executive Education to answer administrative or technical queries
Participants will earn a certificate of course completion from MIT Sloan Executive Education
Meet the founders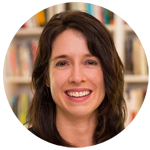 Kate Isaacs
MIT Sloan Senior Lecturer
BILT-Lab Co-founder
Kate Isaacs advises senior leaders and teams on organizational strategy and innovation-focused stakeholder partnerships that generate economic and social value. She draws on design thinking, system dynamics, and developmental psychology to help leaders create conditions for collective intelligence, agile performance, and transformative change. She is a Shadow Work coach who focuses on the positive potential in people and organizations—transforming obstacles and habits that block people's natural orientation towards creativity, growth, and health.
Tom Giordano
Executive Director, Partnership for Rhode Island
BILT-Lab Co-founder
Tom Giordano is an experienced advisor to CEOs and Governors and a nationally recognized fundraising and social impact executive focused on creating spaces for collaboration around infrastructure, sustainability, education and the workforce. He holds a bachelor's degree in political science from Providence College and an MBA from New York University's Stern School of Business. Tom is a resident of Rhode Island and serves as a local volunteer and public school parent.
Why attend Businesses for Inclusive Local Thriving (BILT) Lab
The BILT-Lab is a research, education, and action learning opportunity for business leaders who want to tackle their company's talent needs and accelerate regional innovation and resilience. The course will bring together both private and public sector leaders to share and learn how to design and accelerate inclusive local talent development programs, reduce barriers to workforce participation, improve the local quality of life, and boost energy security and ecosystem health.
Ideal participants are invested in building the prosperity of their local communities and are ready, willing, and able to analyze existing initiatives and identify programs that are ready to scale. Participants should be willing to approach problems with curiosity, and to share experiences openly with peers to support shared learning.
Led by renowned researchers and industry-tested professionals, the BILT-Lab will identify and highlight impactful, place-based investments that produce measurable economic, social, and environmental outcomes. Particpants will learn about and implement solutions for inclusive talent development and community health that companies can deploy inside their walls as well as outside in the communities where they operate.
By bringing business leaders and their academic, non-profit, or government partners together participants will help regions and cities find new and innovative solutions to local problems, and generate a clearinghouse of best practice case examples.
Completing this course will allow participants to build trusted, working relationships across sectors with the goal of helping their communities thrive.
Course Experience
This course is delivered in a hybrid model with two in-person sessions on the MIT Sloan campus in Cambridge, MA; the remaining sessions will be online. Participants will define and advance a performance goal that is aligned with their existing priorities and represents a challenge for their organization and for themselves personally.
The course faculty, coaches, and peers will support them in making measurable progress on their goal and preparing a plan for continuation after the conclusion of the course. Participants will learn through a variety of formats including content delivered by guest speakers and academic experts, executive and peer coaching, between-session assignments, dialogue and learning forums, and presentations they will prepare and deliver during sessions.
Participants will also have access to an MIT faculty member and coach to support them in accomplishing their course objectives, plus support from MIT Sloan Executive Education to answer administrative or technical queries.
Learn more about the in-person course experience.
Applying to the course
To attend the program, applications must demonstrate commitment in three domains:
Commitment to Opportunity: Dedication to diverse talent pipelines, closing the opportunity gap, and driving inclusive economic growth
Commitment to Region: Lifting up not only your internal needs, but local and regional needs as well
Commitment to Share: Come curious, able to listen and learn, and willing to support shared learning
Qualified candidates are admitted on a rolling, space-available basis, and space is limited. Early application is encouraged and will increase your chances of being accepted.
You can begin the application process by using the red Enroll Now bar at the bottom of the screen.

Guest speakers*
Jennifer Benson Principal at TSK Associates
Dick Gochnauer Co-Founder, CLAOC Managing Partner, SoCal Master Fund
Brad Hewitt Retired CEO, Thrivent Financial
Francesca Ioffreda Founder, Breakthrough Strategy Partners; Nonresident Senior Fellow, Brookings Metro
Bruce Katz Co-Founder of New Localism Advisors
Fred Keller Founder of Cascade Engineering
Christine Ortiz Former Dean of Graduate Education at MIT
John Rice First Nations Elder Knowledge Keeper, Orillia, Canada
*Invited guest speakers may be subject to change

Have questions?
Contact Us if you would like to speak with a program director or visit our Frequently Asked Questions page for answers to common questions about our courses.
Health and Safety
Participants will leave with the following outputs:
Regional Landscape Analysis: Stakeholder map, SWOT analysis, DEI-B review based on a data-driven view of problems and possibilities
Strategic Priorities and Implementation Plan: Agreement on strategic priorities, including the common language and leadership required to form a willing stakeholder coalition to take first steps towards implementation. The strategic plan will prioritize inclusivity and will emphasize the small first steps necessary to build momentum that continues after course completion
Funding Strategy: A plan for funding your intended impact - including initial identification of public and private funding opportunities - and a strategy for developing a competitive funding proposal. You will complete the course ready to compete for federal, state, and private funding
Additionally, participants in this course will:
Learn best practices for shaping local and state policy; piloting and scaling change interventions; attracting state and national funding; engaging other business leaders in a vision for change; building trust with diverse local stakeholders; connecting their personal purpose and legacy to their present-day change goals; and identifying common stumbles to avoid in their change project
Explore pathways for successful partnership at the intersection of business and policy
Develop and strengthen a network of like-minded business executives and other leaders from education, government, non-profit, and community
Interact with key leaders from across sectors, including prominent special guests
Explore business challenges from a policy lens and government programs from a private sector point of view
Critically examine and evaluate their own region's workforce strategies and advise others on overcoming challenges and avoiding common mistakes
Sample Schedule—Subject to Change
Participants should be sponsored by the CEO of their company. Companies are strongly encouraged to:
Sponsor one or more community leaders from the education, nonprofit, or government sectors to attend the BILT-Lab in order to get the "system" in the room to help define their performance goal and its solutions.
Attend alongside peers who share their commitment and are willing to collaborate in building and scaling an inclusive workforce development pipeline.
Ideal participants include:
Human Resources/People Managers
Corporate Planning and Strategy Executives
Community Relations Managers
Chief Sustainability Officers
Executive VPs
COOs
VPs of Talent Development, Recruitment, Workforce
Other senior managers with leadership responsibility
| Course Dates | Format | Duration | Time Commitment | Price |
| --- | --- | --- | --- | --- |
| Mar 18-Jun 11, 2024 | Blended | 3 months | 4-8 hrs/day in person + 2 hrs/wk online | $13,000 |
Tracks
Management and Leadership
Certificate Credits
6.0 EEUs
Topics
- Organizations & Leadership
- Strategy & Innovation
- Systems Thinking