Blockchain Technologies: Business Innovation and Application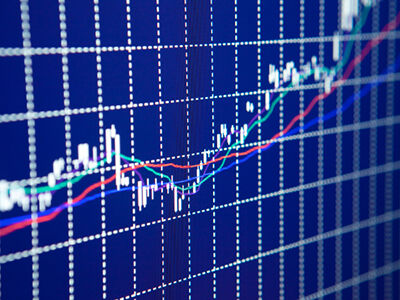 | Course Dates | Format | Duration | Time Commitment | Price |
| --- | --- | --- | --- | --- |
| Feb 7-Mar 26, 2024 | Self-Paced Online (date based) | 6 weeks | 6-8 hours/week | $3,500 |
| Apr 10-May 28, 2024 | Self-Paced Online (date based) | 6 weeks | 6-8 hours/week | $3,500 |
| Jun 5-Jul 23, 2024 | Self-Paced Online (date based) | 6 weeks | 6-8 hours/week | $3,500 |
See More Dates
Certificate Credits
2.0 EEUs
Topics
- Digital Business & IT
- Strategy & Innovation
- Business Analytics
Course Highlights
This course runs over 6 weeks with an estimated 6-8 hours per week of study time
This course is delivered in our Self-Paced Online format which enables you to participate at your own pace within weekly modules
You will learn through a variety of formats including: interactive videos, practice quizzes, presentations, assignments, and discussion forums
You will have access to a Success Adviser who will help you manage your time, and support you with any administrative or technical queries you might have
You will earn a certificate of course completion from the MIT Sloan School of Management
Course snapshot
Why attend Blockchain Technologies?
This online program draws on the work of leading MIT faculty and cryptoeconomics expert, Professor Christian Catalini, to examine blockchain technology from an economic perspective. You'll be offered a foundational overview of how blockchain technology works, in order to demystify the technology and to understand its possibilities and limitations. Over the course of six weeks, you'll be guided to understand blockchain technology beyond the fundamentals, and to appreciate its application and promise in the context of your own organization.
Blockchain technology has the potential to fundamentally change the way business is conducted, and to transform the foundations of our economic and social systems. Despite its far-reaching potential, there remains a level of uncertainty around blockchain technology and the breadth of its application as an economic catalyst. This program draws on economic theory to offer participants a deep and practical understanding of blockchain technology, and to effectively demonstrate its meaningful capacity for innovation and efficiency in business.
Blockchain Technologies: Business Innovation and Application explores parallels between blockchain technology and other general purpose technologies, highlighting its capacity to enable widespread, transformational change. You'll examine how blockchain technology can cheaply verify, under certain conditions, the attributes of a transaction. You'll gain a deeper understanding of the cost of networking, and learn how blockchain technology can bootstrap and facilitate a marketplace without traditional intermediaries. Using an engaging mix of resources, you'll be guided to explore the effects of blockchain technology on market power in digital platforms, privacy, and trust.
The program looks toward the future of blockchain technology, exploring its longer-term implications for business and its relationship with other emerging technologies, including AI and IoT. You'll be offered the opportunity to apply your learnings to your own context, walking away with a proposal for a blockchain-based solution to a problem within your current or future organization.
Learn more about the self-paced online experience.
Learn more about the GetSmarter course experience. Learn more about GetSmarter technical requirements.

Applying to the course
Enrollment for this course is done through the GetSmarter website. You can begin the application process by using the red Enroll Now bar at the bottom of the screen and clicking on the "Go to GetSmarter Site" button.
Upon successful completion of your course, you will earn a certificate of completion from the MIT Sloan School of Management. This course may also count toward MIT Sloan Executive Certificate requirements.
Upon completion of this program, you will be able to
Examine blockchain technology through an economic lens
Discover the possibilities and limitations of blockchain technology, and evaluate its long-term implications for your business
Develop a sound understanding of two key costs significantly lowered by blockchain technology: the cost of verification and the cost of networking
Propose a blockchain-based solution to address a business problem within your own context
Sample Schedule—Subject to Change
This program is designed for professionals seeking a deeper knowledge of the impact and applications of blockchain technologies in an economic environment. Whether you're an entrepreneur looking to integrate blockchain into your business plan, or you're in an industry such as retail or finance and wanting to understand the current and future developments of this new technology, this program will be relevant to you.
If you're working directly within the strategic, operational, or managerial function, this program will equip you with the knowledge necessary to discover opportunities for efficiency and innovation using blockchain technology.
GetSmarter™, a brand of 2U, Inc., partners with the world's leading universities to select, design and deliver premium online short courses with a data-driven focus on learning gain.
Technology meets academic rigor in our people-mediated model which enables lifelong learners across the globe to obtain industry-relevant skills that are certified by the world's most reputable academic institutions.
| Course Dates | Format | Duration | Time Commitment | Price |
| --- | --- | --- | --- | --- |
| Feb 7-Mar 26, 2024 | Self-Paced Online (date based) | 6 weeks | 6-8 hours/week | $3,500 |
| Apr 10-May 28, 2024 | Self-Paced Online (date based) | 6 weeks | 6-8 hours/week | $3,500 |
| Jun 5-Jul 23, 2024 | Self-Paced Online (date based) | 6 weeks | 6-8 hours/week | $3,500 |
See More Dates
Certificate Credits
2.0 EEUs
Topics
- Digital Business & IT
- Strategy & Innovation
- Business Analytics
Great program that has made me understand the potential and capacity of Blockchain technology to change the world as we know it. Actually, initially I thought that the application of the Blockchain would be very focused on the financial world. Nothing is further from the truth, the applications are huge and it is a much bigger change. I recommend it 100% to any director with responsibilities and interest in new technologies.
—Pablo Rodriguez C.