Artificial Intelligence in Pharma and Biotech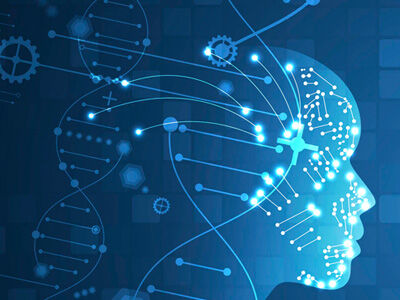 | Course Dates | Format | Duration | Time Commitment | Price |
| --- | --- | --- | --- | --- |
| Feb 14-Apr 2, 2024 | Self-Paced Online (date based) | 6 weeks | 6-8 hours/week | $2,800 |
| Apr 10-May 28, 2024 | Self-Paced Online (date based) | 6 weeks | 6-8 hours/week | $2,800 |
| May 29-Jul 16, 2024 | Self-Paced Online (date based) | 6 weeks | 6-8 hours/week | $2,800 |
See More Dates
Tracks
Technology and Operations
Digital Business
Certificate Credits
2.0 EEUs
Topics
- Digital Business & IT
- Organizations & Leadership
- Strategy & Innovation
Course Highlights
This course runs over 6 weeks with an estimated 6-8 hours per week of study time
This course is delivered in our Self-Paced Online format which enables you to participate at your own pace within weekly modules
You will learn through a variety of formats including: interactive videos, practice quizzes, presentations, assignments, and discussion forums
You will have access to a Success Adviser who will help you manage your time, and support you with any administrative or technical queries you might have
You will earn a certificate of course completion from the MIT Sloan School of Management
Why attend Artificial Intelligence in Pharma and Biotech
Disruption has arrived in the pharmaceutical and biotech industry. Driven by artificial intelligence (AI) and machine learning (ML) technologies, new possibilities include everything from molecular design to predictive patient reaction models. However, despite a clear connection between the science of drug discovery, ML, and business decision making, there is a disconnect between the tools that exist and the specialists utilizing them. It's only by bridging this gap that the full potential of this technology will be realized. In the Artificial Intelligence in Pharma and Biotech online short course from MIT Sloan School of Management, you'll discover the benefits and challenges of AI tools within this sector. Over six weeks, gain insight into the current state of technology in the industry and explore ways that it can be applied to the drug discovery and distribution processes. You'll learn how AI can be utilized in biological and generative modeling, and examine the impact of ML on the design and management of clinical trials. With insights into the relevance, practical implications, and business impact of these technologies, you'll be able to position yourself ahead of the curve as innovation reshapes the industry.
Course experience

Over the course of six weeks, dive into the existing and potential applications of AI and ML in the pharmaceutical and biotech industry. Guided by expert MIT faculty, you'll gain insight into the optimal AI tools for this industry and explore how they can be leveraged for early drug discovery. Unpack AI's potential to help promote research efforts into biology and diseases on a cellular level, and how it can assist with tasks like biomarker identification and disease tracking. Finally, you'll investigate the impact of new AI modalities on patient stratification, and assess the limitations and promises of using ML in the design and management of clinical trials. You'll walk away from the program with an understanding of AI's broader business implications for the pharma and biotech industry.
Learn more about the self-paced online experience.
Learn more about the GetSmarter course experience. Learn more about GetSmarter technical requirements.

Applying to the course
Enrollment for this course is done through the GetSmarter website. You can begin the application process by using the red Enroll Now bar at the bottom of the screen and clicking on the "Go to GetSmarter Site" button.
Upon successful completion of your course, you will earn a certificate of completion from the MIT Sloan School of Management. This course may also count toward MIT Sloan Executive Certificate requirements.
In this course you will learn how to
Harness AI for business: Understand how AI and ML can be applied across pharma and biotech organizations.
Leverage new technology: Learn to use ML in the early stages of drug discovery, identifying molecules, designing clinical trials, and selling pharmaceuticals.
Make optimal decisions: Make more informed decisions using ML processes in the science of drug discovery.
Drive industry innovation: Uncover the infinite applications of AI in biotech and discover how they can be applied in your business context.
Sample Schedule—Subject to Change
This program is designed for business leaders in pharmaceutical science and other scientific fields who want to understand how AI can be integrated into their organization. The program is ideal for professionals who are interested in the various AI and ML tools available, and want to learn how to apply them in their research and work. Researchers, specialists, data scientists, software developers and analysts working for a pharmaceutical company will also benefit from the course as they learn the broader business implications of AI applicationsin pharma and biotech, and how these technologies can be introduced within their context.
GetSmarter™, a brand of 2U, Inc., partners with the world's leading universities to select, design and deliver premium online short courses with a data-driven focus on learning gain.
Technology meets academic rigor in our people-mediated model which enables lifelong learners across the globe to obtain industry-relevant skills that are certified by the world's most reputable academic institutions.
| Course Dates | Format | Duration | Time Commitment | Price |
| --- | --- | --- | --- | --- |
| Feb 14-Apr 2, 2024 | Self-Paced Online (date based) | 6 weeks | 6-8 hours/week | $2,800 |
| Apr 10-May 28, 2024 | Self-Paced Online (date based) | 6 weeks | 6-8 hours/week | $2,800 |
| May 29-Jul 16, 2024 | Self-Paced Online (date based) | 6 weeks | 6-8 hours/week | $2,800 |
See More Dates
Tracks
Technology and Operations
Digital Business
Certificate Credits
2.0 EEUs
Topics
- Digital Business & IT
- Organizations & Leadership
- Strategy & Innovation