Building Organizational Resilience: A System Approach to Mitigating Risk and Uncertainty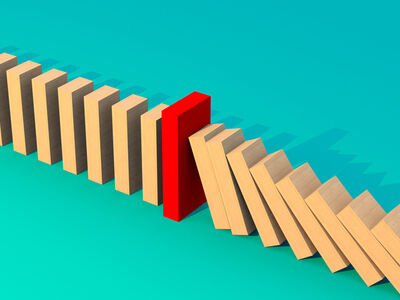 New Course
| Course Dates | Format | Duration | Time Commitment | Price |
| --- | --- | --- | --- | --- |
| Sep 27–29, 2021 | Live Online | 3 days | 5 hours/day | $4,100 |
| Nov 29–Dec 1, 2021 | Live Online | 3 days | 5 hours/day | $4,100 |
Tracks
Technology and Operations
Certificate Credits
2.0 EEUs
Topics
- Organizations & Leadership
- Systems Thinking
Our organizations – designed for optimal performance — work well under normal conditions, but are vulnerable to failure when the unexpected occurs. How do we design systems that work efficiently under typical conditions, yet respond resiliently to "unknown unknowns"? This new course, Building Organizational Resilience, provides business leaders with a practical approach to assess and build organizational resiliency. Learn how systems thinking and continuous improvement can help your team identify problems before they occur and fundamentally alter your organization's ability to effectively respond when they do. Understand the role hidden factories and irregular operations play in contributing to catastrophic events, and how this knowledge can be leveraged to reverse their effects. Leave with a playbook for improving the resilience of your company.
Deepwater Horizon. The Flint water crisis. Boeing's 737 Max. Notre Dame Cathedral. Cybersecurity breaches at Target, and most recently, SolarWinds. What do these incidents have in common? As these scenarios evolved, the systems response consistently lagged behind the incident, despite multiple opportunities for intervention.
MIT's perspective on mitigating organizational risk and managing uncertainty is rooted in real-world practice, systems thinking, and a focus on the human factors that drive suboptimal events and processes. This new organizational resilience course will help you think differently—and systematically— about real-time risk/reward Improvement. Through faculty presentations, panel discussions case studies, interactive exercises, and small-group discussions, you will explore the importance of systems thinking, learn to identify and act on the warning signs of irregular operations, and understand the important roles that continuous improvement and organizational agility play in developing a more resilient organization.
You will leave this organizational resilience course ready to implement a 90-day playbook for improving the resiliency of your organization.
You will receive a certificate of course completion at the conclusion of this course. You may also be interested in our Executive Certificates which are designed around a central themed track and consist of several courses. Learn more.
Learn more about the live online experience.

Guest Speakers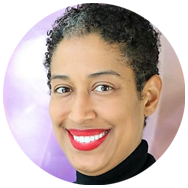 Dr. Angelique Adams is CEO of Angelique Adams Media Solutions, which helps women and people of color excel in their careers by delivering the best actionable advice from successful, diverse insiders. She created the You're More Than a Diversity Hire™ career guide series. The first book, focusing on women in STEM was published in January 2021. Her next book, for women in college sports, will be out early 2022.
Angelique is an engineer with over 25 years experience in the metals and mining sector. Prior to launching her own company, she was Chief Innovation Officer at multi-billion dollar steel maker, Aperam. There, she led a global team of experts and oversaw the development of a $0.5B innovation pipeline of breakthrough new products and manufacturing improvements. Prior to that she spent 20 years in operations and research and development at global aluminum maker, Alcoa.
She has a Ph.D. from Penn State and an MBA from MIT. She lives in Knoxville, TN with her husband and 2 children.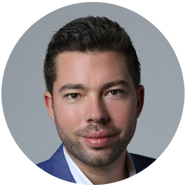 Daniel Bloodworth is Senior Director of Emerging Technologies at Everbridge. He operates at the intersection of business and technology, advancing the role of IoT in Everbridge's Critical Event Management strategy. Daniel is a seasoned security technology thought leader and practitioner, having designed and delivered mission-critical security integration projects for over 10 years. Daniel is responsible for evolving our IoT products and strategic alliances to best serve our customers.
Daniel graduated from University of Nottingham with B.S. in Computer Science, specializing in elimination of false positives from motion detection under spatio-temporal illumination.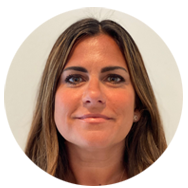 Bethany Greenwood is the global head of Cyber and Executive Risk at Beazley. Beazley is a specialist insurance company that writes business through Lloyd's managed syndicates and its US admitted insurance carrier with operations in Europe, North America, Latin America and Asia. In 2020, Beazley underwrote gross premiums worldwide of $3,563.8 million. Prior to joining Beazley in 2019, Bethany held various broking and leadership roles at a major brokerage company in Boston and San Francisco. In a career spanning more than 20 years, Bethany has worked extensively across management liability lines, including D&O and initial public offering liability, errors & omissions and cyber programs.
This course will help you:
Develop a consistent language of risk and resiliency across your organization
Understand the underlying assumptions of your operating paradigm
Design processes that are robust and inject flexibility into your systems
Learn to identify the unconscious assumptions and irregular operations that can derail your efforts
Make your processes and operating paradigm more robustly and flexibly without losing efficiency
Understand the relationship between continuous improvement and systemic risk, and how to implement continuous improvement for greater organizational resiliency, and greater profits
Identify the right intervention points in your operations and supply chain to arrest and recover from evolving critical situations based on system thinking
Effectively select and implement new technologies to fundamentally change your organization's productivity/risk curve
Sample Schedule—Subject to Change
This program is designed for senior executives who are currently engaged in or want to better understand Systemic risk resistance and resilience. Ideal participants include:
C-suite executives and those reporting directly to the C-suite
Operational VPs and Directors
Executives with more than 10 years of experience who lead functions, geographies, units, and practice areas
| Course Dates | Format | Duration | Time Commitment | Price |
| --- | --- | --- | --- | --- |
| Sep 27–29, 2021 | Live Online | 3 days | 5 hours/day | $4,100 |
| Nov 29–Dec 1, 2021 | Live Online | 3 days | 5 hours/day | $4,100 |
Tracks
Technology and Operations
Certificate Credits
2.0 EEUs
Topics
- Organizations & Leadership
- Systems Thinking