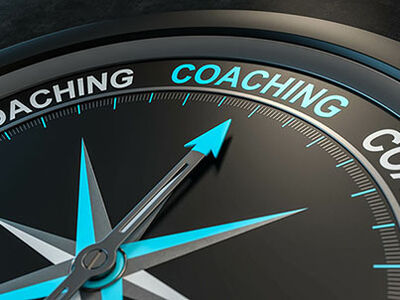 The face of management is changing. Organizations are becoming less hierarchical in favor of collaborative and distributed leadership cultures. The old model of "command and control" no longer fits. Today's leaders must be agile, innovative, and able to adopt ideas from all levels of the organization. They must also know their strengths and understand their weaknesses; only leaders who accept themselves as incomplete are able to compensate for their missing skills by relying on others. Capable of cultivating and coordinating across their organization, these self-aware leaders are committed to continuous improvement—of themselves and of others.
Executive Coaching will return in the fall. Please submit your information to be notified about the upcoming sessions.
If you are seeking deeper self-awareness and a clearer understanding of your leadership capabilities, we invite you to consider Extended Executive Coaching at MIT Sloan Executive Education.
True to MIT's "Mind and Hand" motto, our approach to individualized development combines executive coaching sessions with a leadership assessment tool based on MIT research and frameworks. You have four to five months to take the assessment and schedule the coaching sessions. The coaching package includes:
The x360 Leadership Development Survey, which includes observer feedback and a personal assessment of leadership capabilities to help you understand your current impact
Three private 90-minute coaching sessions with world-class MIT Sloan executive coaches
Supplemental digital content that explains MIT's 4-CAPS+ Leadership Framework, which defines the key capabilities of effective leaders
In your first private coaching session, you'll understand and process your x360 with your coach (90 minutes) and set leadership development goals. In the following session, you'll work with your coach to explore experiments for taking action and practicing new approaches (90 minutes). In your final session, you will report back on your experiments and process what you have learned (90minutes). These coaching sessions will help you make a greater impact by deepening your understanding of your unique leadership strengths as well as equipping you with the tools to empower and coach others.
Space will be limited in this new offering. Email us if you have any questions.
When you add to cart it will display available dates for Executive Coaching.
Note: We also offer Executive Coaching that includes a x360 Leadership Development Survey, assessment, and a single 90-minute one-on-one coaching session. This option is also offered as a complement to the short course Transforming Your Leadership Strategy, taught by MIT Sloan Professor Deborah Ancona.
The Science of Change with MIT Professor, Dr Deborah Ancona
In this podcast episode, Deborah Ancona discusses the insight you need to understand your hidden, competing commitments that are more important than motivation and desire in your quest to change. It's hard, but you can change when you understand it.
Credible leaders walk the talk: An updated leadership framework
Decades of research by MIT Sloan Professor and Founder of the MIT Leadership Center Deborah Ancona and her colleagues have uncovered the four key capabilities of effective leaders—sensemaking, visioning, relating, and inventing. Known previously as the "4-CAP model," this framework has recently been updated to add "building credibility" to its center and has been renamed "4-CAP+".
Previous
Next